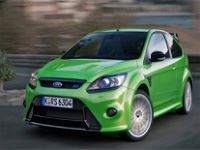 The latest Focus RS uses the Volvo 2.5 Turbo engine from their infamous R series of engines. After extensive development we have managed to achieve an impressive 369bhp with software alone.
The RevoKnuckle suspension and Quaife limited-slip differential ensures that the Duratec engine puts the power down with great control.
This power upgrade is software alone and does not require any other modifications!